Mixing Rubs & Blends for over 20 years
Our handcrafted, All Natural BBQ Rubs and Grilling Spice Blends are created in small batches for the inspiring master of the grill or the experienced pit master.
Beasley's Smokehouse Rub became a company in 2018. However, our rubs and blends have been shared with and loved by friends and family through backyard BBQ's, parties, and catering for over 20 years. Our love for BBQ and grilling started early when we watched family and friends prepare meats and the fire for the pit or grill. It was time spent listening to stories being told as the meats were cooked and the tasting of the samples as the meats were cut that added to the influence and fueled our passion. We have no culinary background, nor do we have trophies to place on a shelf or wall. We have smiles on faces and bellies full of food cooked with love and passion.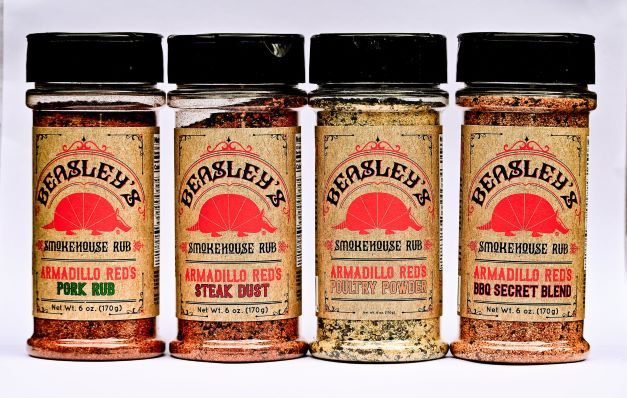 Creating these blends and these rubs comes from years of trial and error, long nights of mixing spices in the kitchen, and countless hours in front of the pit. Perfect for the busy family or someone looking to step up their game. Beasley's Smokehouse Rub was created for that inspiring Pit Master, the potential Master of the Grill or for the Connoisseur of getting that meat just right. Beasley's Smokehouse Rub was created to share the love and passion we have for BBQ and grilling.

Recognized through the Tennessee Department of Agriculture
Shop Our Spices and Rubs Now and Follow Us on Social